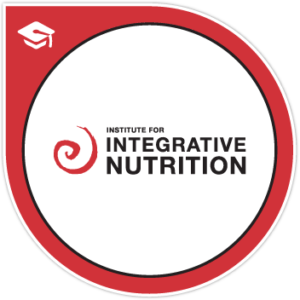 My education path started in university where I achieved a BA in Sociology and Political Science, from Simon Fraser University.
I graduated from the Institute for Integrative Nutrition where I learned innovative coaching methods, practical lifestyle management techniques, and studied over 100 dietary theories – Ayurveda, gluten-free, Paleo, raw, vegan, macrobiotics, and everything in between.
I studied with the world's top health and wellness experts including:
Joshua Rosenthal, founder and director of the Institute for Integrative Nutrition
Deepak Chopra, MD, leader in the field of mind-body medicine
David Katz, MD, MPH, A director of Yale University's Prevention Research Center
Walter Willett, MD, DrPH, chair of nutrition at Harvard University
Andrew Weil, MD, director of the Arizona Center for Integrative Medicine
Gabrielle Bernstein, bestselling author and life coach
Susan Blum, MD, MPH, assistant clinical professor at Mount Sinai School of Medicine
Mark Hyman, MD, founder of The UltraWellness Center
Geneen Roth, bestselling author and expert on emotional eating
David Wolfe, raw food leader and nutrition expert
Marion Nestle, PhD, MPH, professor at New York University's Department of Nutrition, Food Studies, and Public Health
Mark Bittman, food writer for The New York Times and bestselling author
Joel Fuhrman, MD, family physician and leading expert on nutritional healing
My education has provided me with extensive knowledge in Holistic nutrition, health coaching, and disease prevention. I am a professional health coach providing, personal specific coaching on health, nutrition, and wellness.
I inspire and help people on how to eat, live in balance without the extra weight, stress and anxiety. I help my clients make lifestyle changes that produce long term lasting results. You will not only understand your own individual needs in nutrition, you will understand how relationships, career, money and other important aspects of your life impact overall wellness and happiness.
In addition to my university studies and health coaching, I have also achieved my RYT 200 Yoga Teacher certification from Prana Yoga College as well as my Hot Yoga certification from Westcoast Hot Yoga College.