Health & Wellness Coach
Charlene Forbes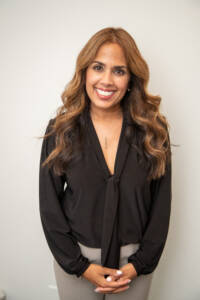 I am a certified Holistic Health and Wellness coach, yogi, yoga teacher, mother, foodie and forever student who is passionate about empowering people to be content, healthy and to live their dreams.
I successfully learned to balance work, health and wellness during my corporate years. Finding, understanding, connecting to my own truth about what this balance would look like and how to achieve it became a part of my life. Living in one of the world's most beautiful cities, Vancouver, British Columbia, I was constantly inspired by runners, yogis, cyclists, health enthusiasts. It was at this point I began to carve and create a life I wanted, I became my own Life Stylist.
My passion is not only to help my clients achieve their health goals but to LIVE and create a LIFE they WANT and LOVE.
In addition to my corporate career, my life was soon filled with yoga, exercise, acupuncture and constant explorations of food and balance. During this time of self discovery, I welcomed my twin girls on Christmas morning. A journey that proved how balance and ease can accomplish the dreams you want. Despite the craziness that followed, I continued my path and became a certified Yoga Teacher and joined the South Surrey/White Rock and North Delta yoga communities.
I flourished and thrived in teaching yoga, meditation and stillness. Giving back the gifts that were given to me for 15 years. I love to read, ponder, wonder and learn and it was a natural step that I enrolled in the world's largest nutrition school in New York City. The Institute of Integrative Nutrition is where I achieved my certification as a Health Coach.  My holistic approach to nutrition and wellness is premised on not only what you eat but how your whole life affects your health and wellbeing.
Life by its very nature is ever changing, fast moving and constant. We go through many peaks and valleys of living and it's so easy to get overwhelmed, stressed and lost- especially if you spend your life giving and caring for others.
Trust me, I get it, I live it and I understand it.
I am here to get YOU back to YOU. I will empower you to achieve your wellness aspirations with goals and clarity tailored to you. You will not only understand your own individual needs in nutrition, you will understand how relationships, career, money and other aspects of your life impact overall wellness and happiness. I want everyone to be able to live, eat and sleep without the stress, anxiety or extra weight.
I help my clients make lifestyle changes that produce long term lasting results.
Please book a confidential Free Health History consultation with me.
I look forward to sharing the journey with you.
Much love,
Charlene